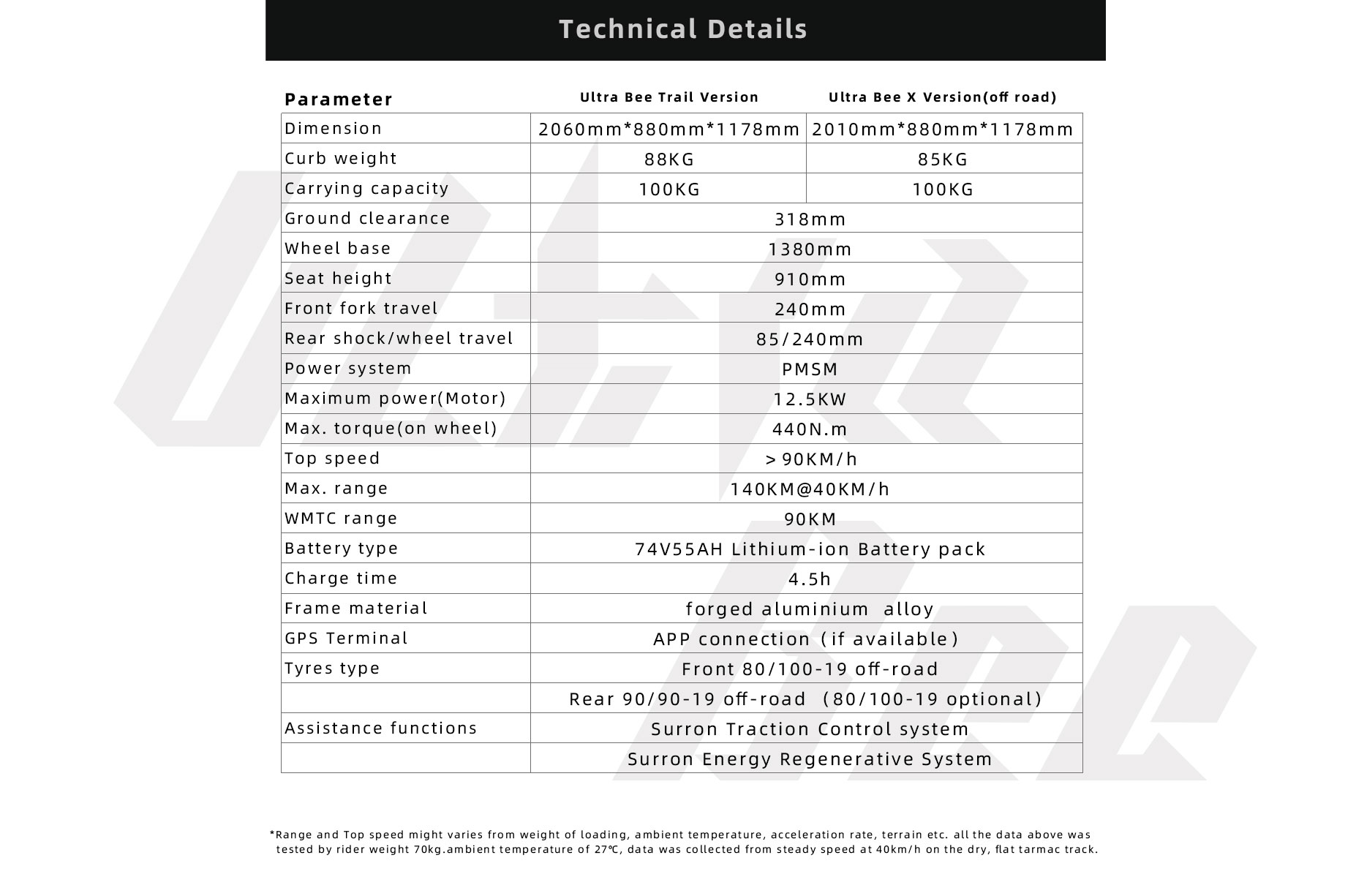 *Range and Top speed might varies from weight of loading, ambient temperature, acceleration rate, terrain etc. all the data above was
tested by rider weight 70kg.ambient temperature of 27℃, data was collected from steady speed at 40km/h on the dry, flat tarmac track.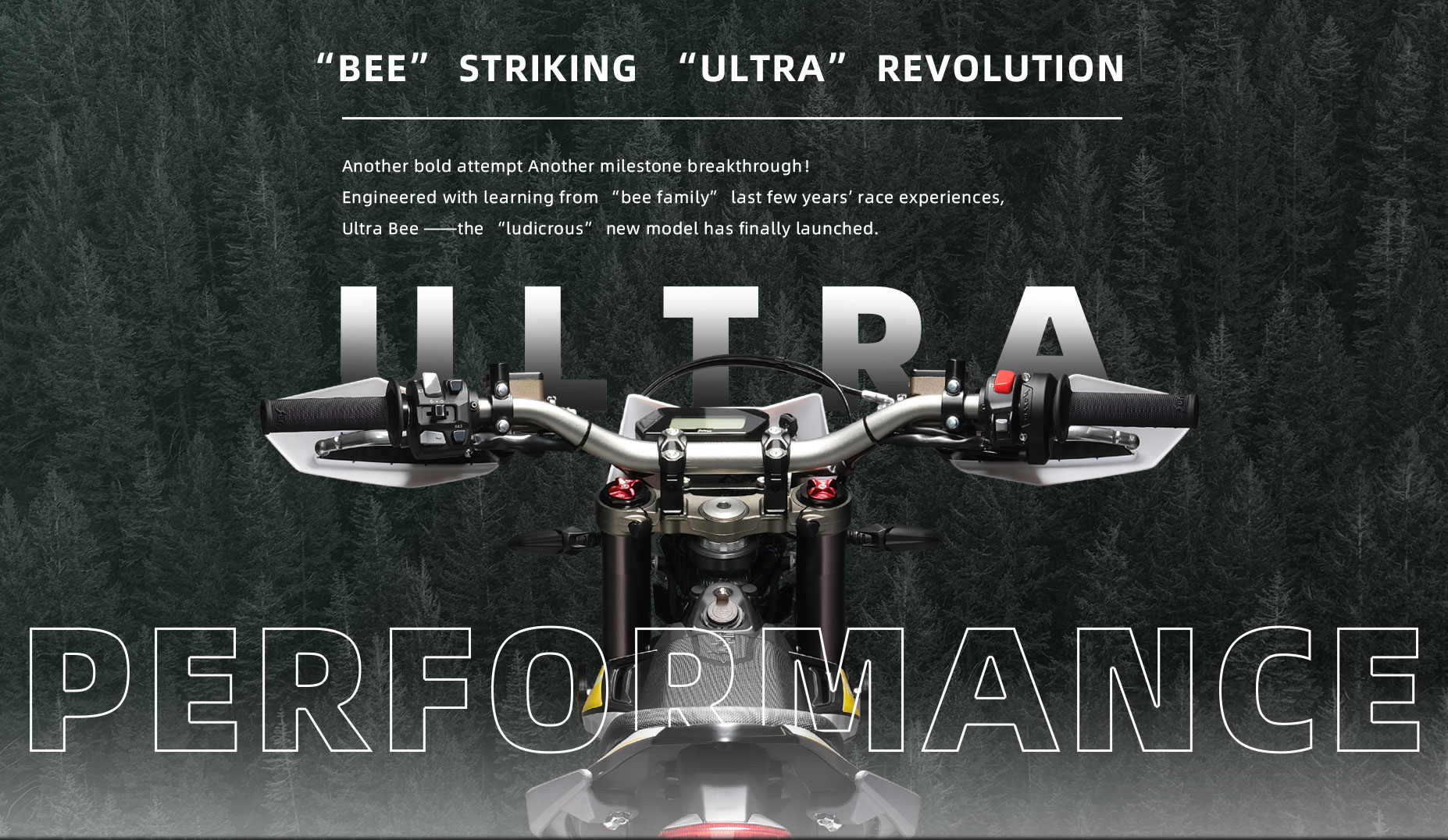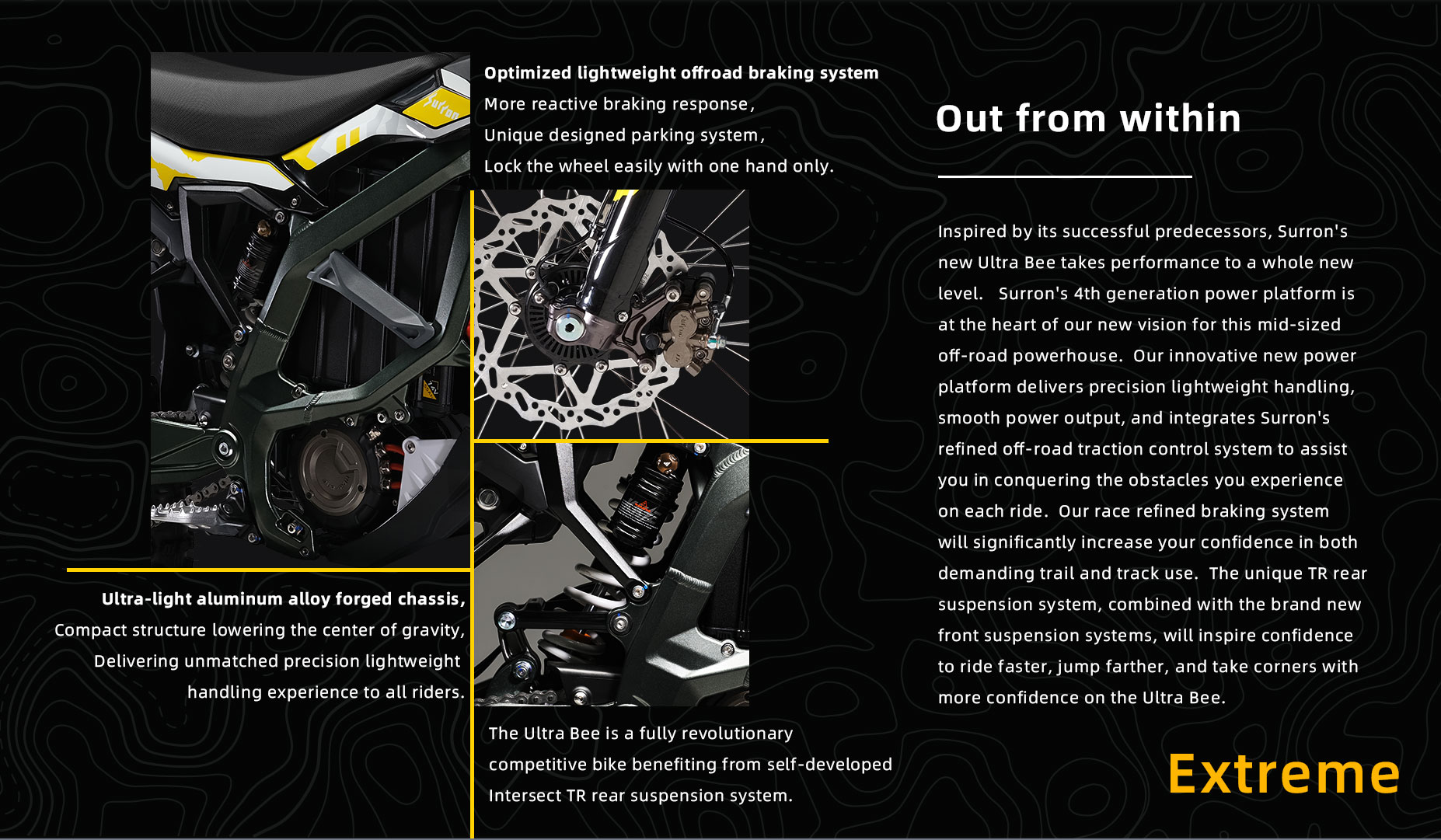 Balancing On the Cutting Edge
Base on the design concept of "Balancing On the Cutting Edge", Ultra Bee matches an aluminum alloy forged chassis with our
4th generation compact powertrain, resulting in 85kg weight, evenly distributed.
This lightweight balanced design can even be lifted with your bare hands.
The Ultra bee's setting can bring trail motorcycle capability to your everyday commute, it truly is the ultra-revolution.
74V55AH
High Performance Li-ion Battery Pack
The brand new, structured battery pack (4070wh) brings high power density and battery cycle life (up to 1500 times*), while achieving an even lower battery discharge temperature raise rate. This new design improves battery pack reliability and continuous discharge capability. The total weight of 20.5kg has achieved an industry-leading power density of 200Wh/kg.
* After a full cycle life of approx. 1500 times, the battery pack can still maintain the state of health over 80%.
State of The Art · Perfectly Balancing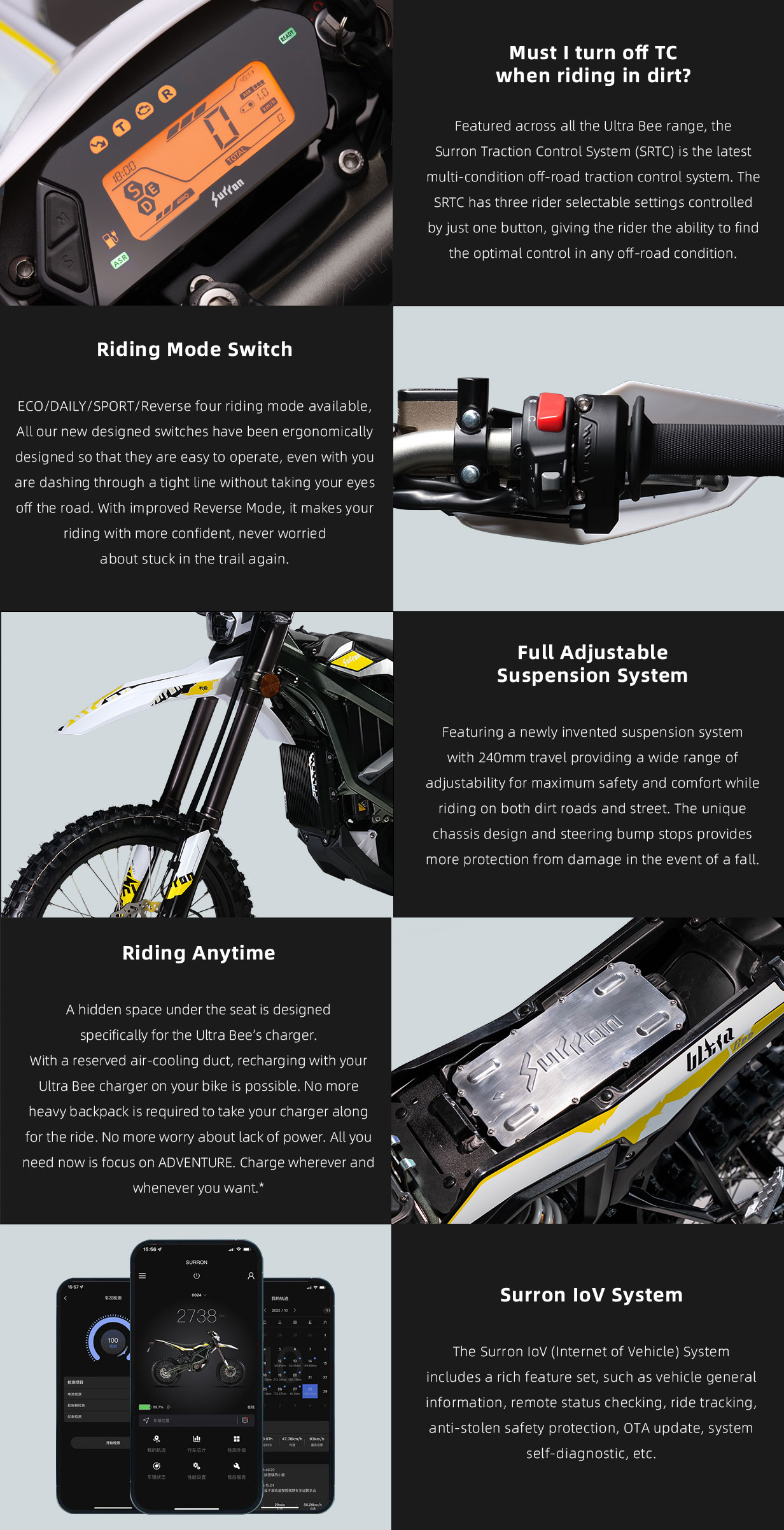 * The charger can safely work in the under-seat compartment, but it is not recommended to use the charger in narrow, confined space or when the ambient temperature is higher than 35°C, because the charging time will significantly increase due to possible overheat.
New Innovative Powertrain
The Surron 4th generation powertrain was designed uniquely for Ultra Bee. Its special full isolated electrical architecture can avoid potential interference between high and low voltage circuit components. The combination of 74V55AH battery pack and 12.5KW / 440N.m torque drivetrain makes Ultra Bee a lighting quick track or trail weapon allowing you to push your limits to the maximum.
All vehicle model images and specifications on this page are for reference only and may not represent the version imported to your region. Please check with your local Surron authorized dealer for the final specifications.
ULTRA revolution, BEE ready!
Unchain your power and passion.